Back to all posts
Posted on:
Our Liberation of Holland Tulips - They Are Red!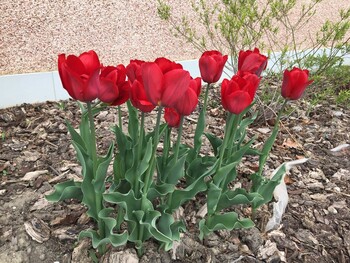 The bulbs that we planted to commemorate the 75th anniversary of the liberation of Holland in front of the school have finally burst into bloom.  They are a lovely red. 

Sending warm thoughts for a Happy Spring!