Back to all posts
Posted on:
New way to sign up for interviews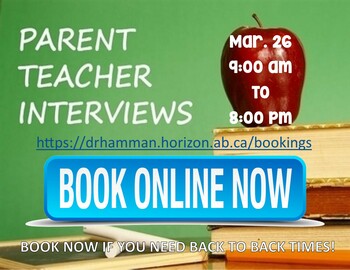 Parents now have an easier way to sign up for Parent-Teacher interviews.  A new link on the school webpage will allow parents to book times to see their children's teacher.
Go the the Menu link, then select Bookings.
or go to: